I am a huge fan of Etsy and think it a great way for small businesses to get their product out to a larger audience than they would manage off their own steam. I am particularly loving all the gorgeous pops of neon colour everywhere, and can't wait to add some bright little colours to my accessories to brighten myself up after these long wintry months in the UK.
My favourite finds so far -
Pretty neon jewels by Colorblockshop -
link!
I just ordered this one can't wait for it to arrive :)
And these ones below are all beautifully handcrafted by the folks at RocksPaperMetal -
link
!
So pretty!
I am also loving these gorgeous pieces of arm candy from Helloberry Inc-
link!
: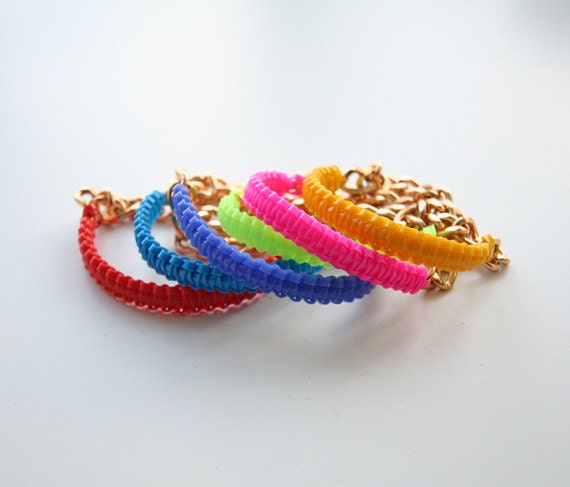 What do you think of bright neon accessories to add a bit of oomph to your wardrobe?
xx
Jana